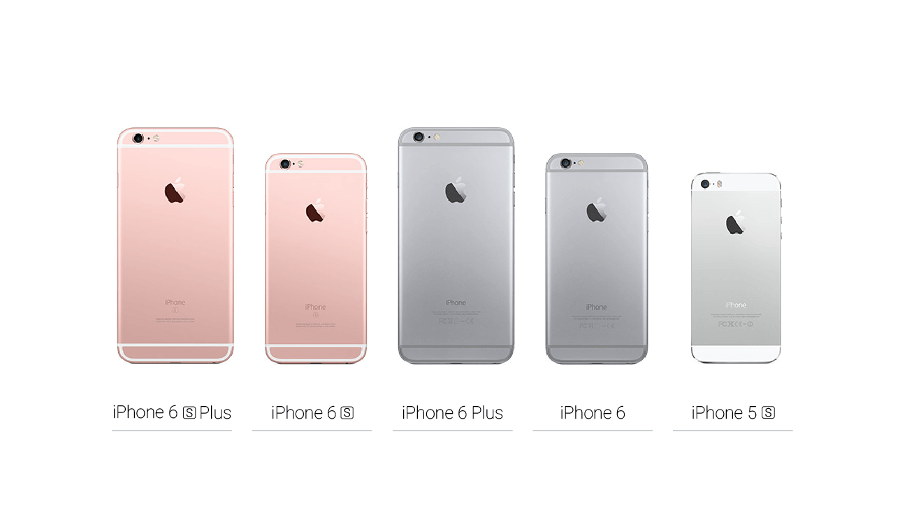 Have you ever thought of getting an iPhone for yourself but stuck between choosing the "Perfect iPhone" for you?
Earlier, The iPhone lineup was straightforward and simple. Apple used to release one iPhone each year that didn't give the buyers any option of selecting the type of phone they want. Sure, they gave multiple storage options and different color variants, but that didn't account for a more independent choice. (Read, iPhone 4, 4s and 5)
But since the inception of iPhone 5s , Apple started giving the users, albeit little, more freedom to choose what type device they wanted, by releasing the iPhone 5c- A cheaper device with the specifications of iPhone 5 with 5 different color variants. This, however changed in 2014, when Apple finally caught up with their competitors by releasing the iPhone 6 in 2 different screen sizes. A 4.7 inch iPhone 6 and a 5.5 inch iPhone 6 Plus. And a year later, Apple did the same with their iPhone 6s lineup.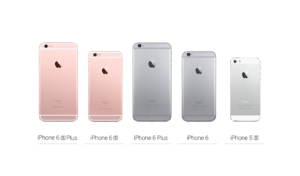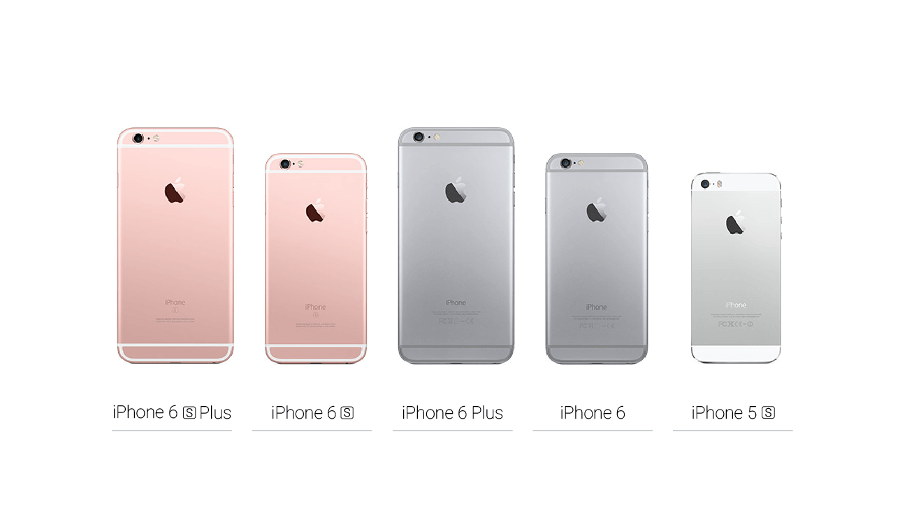 Seems confusing, Doesn't it?
Well, Let's solve that for you.
There are various factors you should take into account to choose the perfect iPhone for you.
Size : There are basically 3 sizes the current iPhone lineup has to offer.
4 inch
4.7 inch
5.5 inches
4 inch is the go to size If you are used to the previous iPhones and want to upgrade keeping the size constant, you can go for 4 inch iPhones – iPhone 5s and iPhone 5c.
If you are looking to step-up your iPhone game by upgrading to a newer version, you might as well check out the 4.7 inch iPhone 6 or 6s.
Specifications:
One thing Apple has taught the industry is that Specs don't matter. Unlike the Other Phones in the market, Apple has quite low specifications. What's surprising is, even with such low specs when compared to the competitors (like 2GB RAM vs. 4 GB RAM, Dual core Processor vs. Quad/Octa Core Processors), iOS is really known to be optimized for such specifications and iPhones are known to be buttery-smooth in the performance department. So, whichever iPhone you choose, Specifications won't have any affect on the performance of your iDevice.
Screen : Every iPhone After the iPhone 5s has sported a Retina Display. Retina Display's are known to have high resolution such that the human eye can't differentiate between the individual pixels.
iPhone 6 Plus and 6s Plus are known to have Full HD Displays. So no matter which iPhone you choose, You are good to go.
Camera :
Apple has set a benchmark in smartphone cameras with their high quality cameras. iPhones have class leading iSight cameras. iPhone 5s, 6 and 6 Plus have the same 8 megapixel cameras which take beautiful low-light images with the exception of OIS (Optical image stabilization) which helps in stabilizing videos. On the other hand, The iPhone 6s and 6s Plus have improved 12 megapixel cameras which even have the ability to shoot slow-mo videos up to 240 frames per second.
Storage:
iPhones come with built-in storage with no ability to expand it with a micro-sd card slot and hence, you should be careful about choosing the storage option, as once you select it, there's no going back.
After the iPhone 5s, every iPhone comesin three different storage options :
16 GB
64 GB
128 GB
Let's go through each storage option and weigh out the pros and cons.
16 GB : 16 GB is a strict NO when you're considering an iPhone until you store all your data in the cloud and use streaming services for music and movies, which is not prevalent in India.
64 GB: This should be considered as the baseline model and is perfect if you click a lot of pictures, record a lot of videos and have a huge library of music and movies. This is the go-to option if you are considering an iPhone.
128 GB : If you are someone who has tons of 1080p movies, thousands of songs and hate storing data in the cloud, then you might as well consider the 128 GB Option. Sure, you'll have to pay a hefty sum for it, but it is worth it.
With that being said, this is all that you have to consider when you are ambiguous while selecting "The Perfect iPhone" for you.
On a similar note, iFix India is selling second hand iPhones in Bangalore.
Our offerings include :
Second hand iPhone 6/6s
Second hand iPhone 5s
Second hand iPhone 6 and 6s Plus.
For more details, visit www.ifixindia.in or call 076766 50650